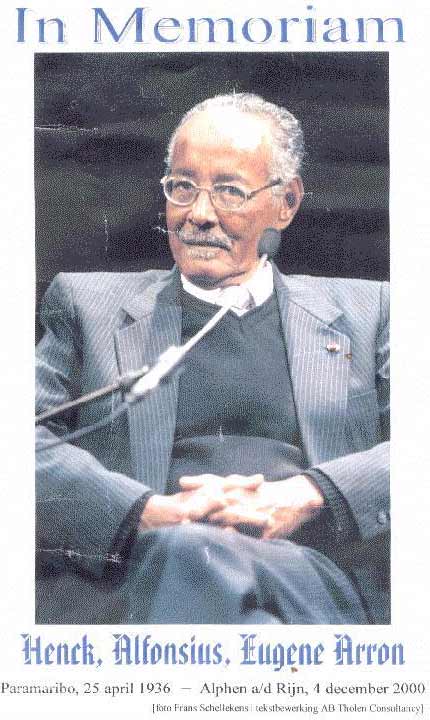 This picture is the last picture taken of Mr. Arron while he was alive. He took part in a discussion regarding the independance of Suriname in 1975 and explained many issues regarding that subject. As history learned this would be the last appearance of Mr. Arron, because he would pass away in that very same night.
Mr. Arron suddenly died on december 4th, 2000 in Alphen a/d Rijn while visiting the Netherlands. Mr. Arron was a very important person for the Surinamese history. He was one of the persons who made sure that Suriname became an independant republic. Many people hate him for it, but they don't see that at some point Suriname had to become independant. If the Surinamese people don't believe in their country, who will??
Relevant links:
Remarks about this page can be mailed to: pajtroon@dds.nl.
This page: Copyright © 2001 Peter A. J. Troon
Note: This page is part of the Peter Troon Site.
---